S├Âlua├░ilar fyrir:

K├Ârfub├şlar ehf. eru s├Âlua├░ilar fyrir T├ękkneska fyrirt├Žki├░ STROS sem framlei├░ir turnlyftur, v├Ârulyftur og mannlyftur fyrir vinnusv├Ž├░i sem og hangandi lyftur.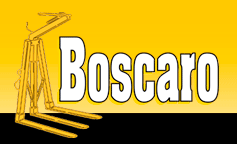 ├Źtalska fyrirt├Žki├░ Boscaro framlei├░ir vinnut├Žki tengt byggingari├░na├░i me├░ g├Ž├░i og ├Âryggi a├░ lei├░arlj├│si.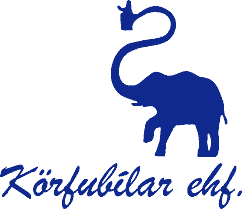 Tel. (+354)
565 4030
English
K├Ârfub├şlar (Korfubilar) was founded in the year of 1992. Today K├Ârfub├şlar has four employments. We run four trucks and lifts. Our ambition is to bring you a good and valuable service, be punctual and cleanly. All our equipments well maintained and checked regularly by the the Administration of Occupational Safety and Health in Iceland (AOSH).
K├Ârfub├şlar sell also new and used lifts and truck, both from Iceland and imported, to meet the customer's requirements.
K├Ârfub├şlar imports spare parts for all types of trucks and lifts within a short notice.
Owners and managers
Harry ├×├│r H├│lmgeirsson
├ôl├Âf J├│nsd├│ttir
Other employees
Bjarni G Steinarsson
Au├░unn Helgi Herlufsen
Krysztof Konobko
K├Ârfub├şlar ehf.
Spóaás 15
221 Hafnarfjordur
Iceland
Tel. (+354) 5654030 and (+354) 893 3573
Email: korfubilar ( at ) korfubilar.is
Webpage: www.korfubilar.is